When Alex & Andrew asked us to help them capture their day, we were elated. Despite COVID having massive implications on the size and complexity of their wedding day, they decided that they would get married no matter what. For them, this was so much more about sharing in the love of each other than it was about having a big wedding. So, they narrowed down the guest list to about 16 of their closest friends and family and moved their venue from their church building to the office of the church in Downtown Cleveland. And in order to make sure the rest of their loved ones could still enjoy their wedding day, they asked us to live-stream the wedding to a Youtube video for them. That way, their entire group of loved ones could still attend, even if not in person.
This venue was gorgeous! Located in downtown Cleveland, right on Superior Ave., the leaders of the church cleared off their office floor to open up the entire room of this rustic, industrial era building to the couple. With tall windows giving incredible natural light and beautiful hardwood, it was the perfect backdrop for a personal, intimate wedding.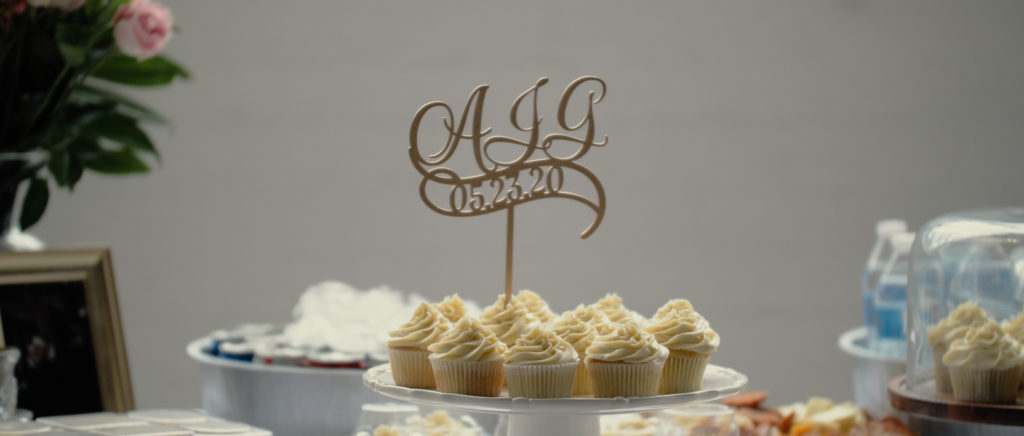 They specifically had one goal in mind with their ceremony – to make the love of God know and exalted through their love. They wanted their guests to know who they are centering their relationship on, and how He has so radically affected their lives.
In addition to the live stream, they also had a drive-by meet and greet, where guests were able to drop by their venue to congratulate them on the big achievement. It was incredible to see the amount of people that rallied to support this young couple.
We're so lucky to have had the opportunity to spend our day with this lovely couple. They were two of the kindest, most loving people I've ever met. Their Cleveland Wedding was fantastic. And it was evident that their families were all equally as kind and incredible. Alex & Andrew, thanks for choosing us!